Hello Friends,
The RichLife message has truly been a blessing and has allowed me to meet and add value to so many others on their path to a healthy, wealthy, fulfilled life on purpose.
Sharing this message keeps me very busy with coaching, training, consulting and promoting the book, but it is important to me to always practice as a financial advisor so that I'm never out of touch and have the credibility to teach and share relevant and current information and experiences.
My heart is to serve and assist as many clients as I can per year to step into their Rich Life experience. With that came our current classes, products, my book and the other resources we have on our website.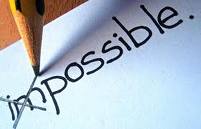 Many clients have asked what it would take to be a direct client with me personally. After checking and restructuring my calendar, I've created a process to continue to share the mission and to work with a select group of 10-12 clients every year.
Here is the process my Private Rich Life Clients receive in their personal one on one time with me:
Phase 1 (2 weeks): Home Prep – Define and clarify Your RichLife Goals/Objectives, Gather/Organize financial/life documents.
Phase 2 (2 weeks): We then do the necessary research and analysis to prepare solutions to discuss that move you toward your RichLife.
Phase 3 (1 Day): I spend a day at your location, (or you can come to Atlanta) to set your plan in action to move toward living a fulfilled life and have financial peace of mind based on certainty not luck.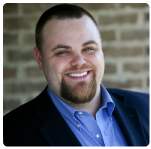 If you are serious about not only living The Rich Life experience but in having a Rich Life for your family in years to come, consider working with me directly as a Private Rich Life client.
All clients will be chosen by a strict application process. Please find below.
We will respond to every application, but there is only room for me to work directly with 10-12 new clients this year.
Bonuses

1. The RichLife – 10 Investments For True Wealth.

2. Foundations For a RichLife Home Course.

3. Lifetime VIP member of The RichLife Experience.

4. Access to Beau's private cell and email.

5. Quarterly reviews and laser coaching.

$4997
Are you ready to take the next step toward living a healthy, wealthy, fulfilled life on purpose?
Step 1 is to complete the Confidential Questionnaire
Complete the RichLife Application Form Today!
Upon receipt of your completed confidential questionnaire, our team will contact you by the end of the next available business day to send out initial materials and discuss the next steps in scheduling and creating your definition of a RichLife.
Thanks A Million!
Beau Henderson