RichLife – FREE Live Your RichLife Now CD Offer
Living Your RichLife
Do you want more?
More Money?
More Time?
More Energy?
Better Relationships?
Better Health?
Gold RichLife Membership – FREE
"Start Your RichLife Now" CD OFFER
New members only – one free trial per person.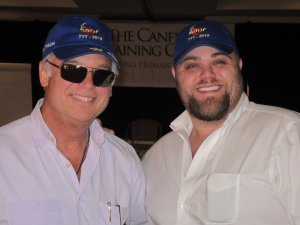 Anyone who is on the path of greatness knows that consistency is required for success.  Beau (one of Jack Canfield's First Train the Trainer Students) & Joshua have set up an affordable coaching program just for you to help walk you through Living Your RichLife, NOW!  We're so pumped about helping you that we want to give you 2 months FREE!  We know that after the first month you'll be so much more effective but we didn't want the change that you started not to be finished so we threw in one more free month so you could start to see REAL change.
What you will learn in this FREE Audio Program ($197 Value)
Why 97% of people never identify and live what really makes them happy.
Why we believe many of the lies the world sells us even though they hurt us.
A simple system to

increase your money, time, energy, health

and improve your relationships.
Why your skill accounts for less than 10% of your success.
How to "up-level" everything in your life.
Your RichLife is what makes your eyes light up, and your speech speed up. It's yours and I can tell you how to find it, but only you can define it. For some it's traveling the world with their spouse, for others it is living in a million dollar house in the country club and contributing to charitable causes, it could be a small cabin in the mountains to write your book, staying home to play a significant part in your grandkids upbringing, or building an amazing team or business. The sad thing is that most people never find it or believe that they have the right to have it and they sleepwalk through their lives.
You can Live the Life You Want to Live Right Now!
Beau Henderson and Joshua Jarvis are on a mission to help YOU identify and LIVE your RichLife and you can start right now. With this cd you can listen over and over again whenever you want, wherever you want! Click Here to Order Now
For USA order: This CD is sent to you FREE. No hassles! All we request is that you pay $4.97 to cover all shipping and handling costs. (Click Here to Order Now)
For Int'l Orders: This CD is sent to you FREE. No hassles! All we request is that you select nonrefundable "International" shipping option ($9.97) on the next page to cover all shipping and handling costs. (Click Here to Order Now)
If you live in Canada, our fulfillment department will mark the CD as a gift so there are no custom charges.
How Do I Get My FREE CD?
It's easy…just click here right now to order. Remember, with this trial offer you are not obligated to anything.
How Long Does This FREE CD Offer Last?
As you can imagine, we can't keep giving this CD away forever. Business is business, and so, we have instructed our fulfillment company to produce 500 copies. So don't wait, supplies won't last long! Request your FREE CD Today!
Join Beau as he coaches a group of success minded individuals each and every month!
You'll immediately receive an introductory Living Your RichLife Newsletter, along with Start Your RichLife NOW CD (a $997 Value), so you can get a taste of the great information available to you.
As part of the monthly membership you will also receive:
3 live phone calls each month ($447 Value)

Expert Interview – Beau interviews an expert on a subject to educate his audience (and himself!)
RichLife Gold Call – Beau teaches on a particular topic and takes live Q&A after the call
Ask Anything Call – Beau spends 1 hour of his time LIVE on the phone, answering your questions. With an hour of his time valued at $350, it's a bargain to have this time included with your monthly membership.

1 CDs delivered to your door every month ($97 Value)
Exclusive Living Your RichLife newsletter
1 video lesson each month
Listen to ALL of the archived calls online
Download MP3s of ALL archived calls
Easily search the archives by topic
BONUS: 25% off ALL of RichLife's products ($20 minimum purchase required, no purchase limit.)
FREE D.I.S.C Personality Profile Test (up to $200 value) – within the first year of membership.
Why did Beau Henderson Record this FREE CD?
After working with over 2,000 individuals as a financial advisor, I saw too many miserable millionaires.  This challenged what the world tells us that money=success or money=happiness.  Don't get me wrong, I want you to be as rich as you desire! I also want you to be fulfilled and live a balanced life on purpose. – Beau Henderson
If you are not where you want to be in all of these areas than you have probably invested your precious resources in things that keep you unhappy and from reaching your desired result.
We've all heard the definition of insanity, to do the same thing over and over again
and expect a different result. Makes perfect sense but most of us operate in the same behavior and wonder why 30-40 years goes by and we never get a different result.
How Do I change the cycle? Most people spend their lives trying to change their behavior, but never get a different result or live the most fulfilling life possible on purpose…
By agreeing to the trial membership, you are not signing any contracts or obligated to make any payments. After 60 days of complimentary group coaching with Beau, your membership will automatically be renewed at the rate of $19.97 per month. If you do not wish to continue your membership, you may cancel at any time, no questions asked.
Check out what others are saying about RichLife…
Beau Henderson is really changing the game of wealth, making us look at what living a RichLife really means. His wealth building concepts are simple, effective, profound, easy to implement and customized to YOU, so you won't waste time & energy investing your resources in someone else's principles. If you want to live a truly fulfilled life, do yourself a favor and listen to Beau.
Sean Smith, Moorpark, CA
Life & Business Coach
"If you want to Stretch Yourself and have an abundant Rich Life on your terms, Beau Henderson teaches you how to in all aspects of your life."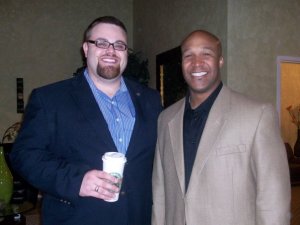 Ron Broussard, CEO of Founder of Imagine!
"Beau is incredibly sensitive to his clients. He really makes a great effort to get to know them personally, to know what their needs are, to understand their lifestyle, and their hopes. He continues to show that interest and concern all along, designing a program that will really work for the client. I would be so happy to recommend Beau to anybody. "
Jean Rose, client
"When you want to reach somebody, sometimes you have to wait forever. But when you call Beau, he calls you back right way. No matter what kind of question you ask, he treats you with respect. He answers all questions no matter how trivial. He almost feels like a family member. He really cares that he is giving us the best information, advice and support. Beau always goes above and beyond. We feel really fortunate to have him."
Lynne Schwab and Nannette Johnson
"I have known Beau Henderson for quite some time now, and I can say with utmost confidence that he is a man of integrity and honesty. His knowledge, experience, and understanding are second to none, and his approach to business and financial work is extremely professional. His ideas for the "˜Rich Life' approach are genius and appropriate for anyone wanting to balance making money with enjoying life."
Nathan Currin, Muscician
"Beau Henderson is not your average finance guy. He works with his clients' whole life situation and goes far beyond the typical advising, incorporating creative investment strategies and life strategies to help his clients in whatever way necessary, such as building the right team or just aligning goals. He's simply amazing."
Joshua Jarvis, Realtor, Internet Strategist, CTO,
Keller Williams Realty Atlanta Partners
"Beau is a very concerned and thorough advisor, one who genuinely makes you feel that your interests are his top priority. He is a very knowledgeable, honest and decent person, and we totally trust him. On top of that, he's just a wonderful person to know as well."
Doug and Dorothy Butler, client
"In today's financial world, advisors are plentiful who claim to want to help people get back on track, but Beau Henderson is very unique in his RichLife Program by finding out what "back on track" ""or a "RichLife""" means to the individual. "It takes an advisor who is willing to go the extra mile and provide a service where at times the only compensation is the success of the client. "
Deana Baum, president and CEO, The Baum Group, LLC
"If you are looking for an advisor to guide you in your search for financial independence to live the RichLife, then you need to look no further than Beau Henderson."
Lew Nason, LUTCF, FMM, RFC
CEO, The Insurance Pro Shop
Training agents and planners in 17-countries.