RichLife Fast Track 30-Day Coaching Program Contest
What if you could learn the secrets of a RichLife,
create a Rock Solid game plan for living and leaving a Legacy,


and be more fulfilled than you ever believed was possible…
[youtube]m60j_-wbjpk[/youtube]
Let me tell you what you're going to learn during this powerful and unique program.

The RichLife™ Fast Track 30 Day Coaching Program
RichLife™ Advisors is thrilled to announce a brand new program: the RichLife™ Fast Track 30 Day Coaching Program. It's a comprehensive and transformative way to gain control of your financial life and make it thrive. Best of all, we're offering the chance for one lucky person to win their tuition just by answering two simple questions (keep reading for details)!
Here's What You'll Get With The RichLife™ Fast Track 30 Day Coaching Program:
Our RichLife™ Fast Track Coaches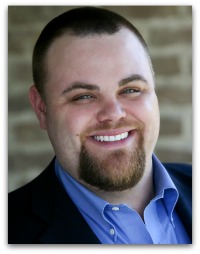 Beau Henderson – RichLife™ Advisors Founder Beau Henderson is a financial advisor, author, coach, radio personality, and CEO of RichLife Advisors. He has helped over 3,000 clients to not just improve their relationship with money, but to live the life of their dreams.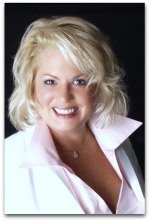 Jodi Nicholson – Author, Speaker and Master Certified Success Coach specializing in life balance, business, marketing and motivation. She is the Founder and CEO of A Fabulous Group, Inc. and Co-Founder and CEO of The Success Coach Institute. Combined with her entrepreneurial spirit and 25+ years of professional experience her passion for helping others to live their most fabulous life continues to flourish.
"Beau has the ability to take concepts that are either muddy or complex to some people and turn them into perfect clarity! We often use the phrase 'know, like and trust' as the target for our relationship with our clients. Beau has hit that target with a bulls eye, especially the hardest one to earn: trust." Sharon O'Day

"Beau is every lay-person's dream! Finances are not something that people are typically experts in and because of who you are, you give us, the every day ordinary person, someone to turn to for help and advice that we know is truly looking out for us. Such a rarity in the world of professionals! Thank you!" Denny Hagel
SIX Coaching Sessions:
Four (4) Group Coaching Sessions Over 30 Days ($600.00 Value)
One Group Q & A Mastermind Coaching Session ($197 Value)
Bonus Gift #1 One Private One-On-One Coaching Sessions with a RichLife™ Coaching Advisor ($250.00 Value)
Bonus Gift #2 Reflections In Gratitude – Journal Book ($14.95 Value)
Bonus Gift #3 Discover Your Life Purpose Symbol (Guided Exercise) & It's Interpretation – ($99.97 Value)
Bonus Gift #4 Certificate For a 1 Hour Financial Consultation with a Certified RichLife™ Advisor and a Personalized Financial Strategies Blueprint to insure your Wealth Potential ($397.00 Value)
Bonus Gift #6 The RichLife™ – 10 Investments For True Wealth Book ($14.95 Value)
Bonus Gift #7 2 tickets to Fall RichLife Intensive 1-day event in Atlanta ($394 Value)
Bonus Gift #8 Your Own Personal Growth & Development of A RichLife™ (Value … Priceless)
Total Value = $1967!
Group Coaching Calls & Mastermind:
1. Back to the Basics – raising your financial IQ including: Wise Stewardship, Mastering Your Money Map, Protecting against the 4 thieves that can steal your RichLife, and the one key that ensures financial mastery.
4 Hours of Fast Track Coaching, Proprietary Information and Exclusive Training To Jump Start Your RichLife™
One Q & A Mastermind Coaching Session
The 30 Day RichLife™ Fast Track Action Guide
Introduction To The RichLife™ Philosophy
RichLife™ Foundation Form
2. Instructions To Create Your RichLife™ Portfolio
Tools to Write Your Definition of a RichLife™
Goal Setting for the RichLife™ Using the S.M.A.R.T System for Goal Setting Done R.I.G.H.T.™
Taking 100% Responsibility
Become Accountable for Your Richlife™
Taking Action on the RichLife™ Fast Track
Next Steps to a RichLife™
Discover a New Beginning for Your RichLife™
Bonus – Private One-On-One Coaching:
One 1-Hour Private Coaching Session
Accountability, Action and Achievement Checkpoints With Your Coach
Your Investment? Just

$147
Experience a Taste of the RichLife™
"Jodi Nicholson is a thoughtful and compassionate coach, who nonetheless pushes you to promote your natural strengths and have faith in your own purpose and passion. Jodi held me accountable by assisting me in aligning my actions with my heart – making our coaching calls inspirational and engaging me to take actions that serve the greatest good for myself and my community."<br /> Joshua Potter-Efron, California
"Jodi is a very powerful coach and teacher. She is a true master! She is extremely knowledgeable, talented and passionate. Her contribution to the coaching profession is invaluable. She offers everyone tremendous guidance in a very caring and loving way. She inspires all! I am very grateful to have been taught and coached by Jodi while attending classes at Success Coach Institute. It was a rewarding experience and I feel prepared and energized. It was a tremendous experience." Karen DeLuca, CPSC
"Beau Henderson gets what a rich life really is. His radio show on WDUN has introduced us to real people and stories of how faith, family, community and finances all work together to provide a rich life." Joel Williams
"Beau Henderson is really changing the game of wealth, making us look at what living a RichLife really means. His wealth building concepts are simple, effective, profound, easy to implement and customized to YOU, so you won't waste time & energy investing your resources in someone else's principles. If you want to live a truly fulfilled like, do yourself a favor and listen to Beau." Sean Smith, EmpowermentTips.com
"If you want to stretch yourself and have an abundant Rich Life on your terms, Beau Henderson teaches you how to in all aspects of your life." Ron Broussard, CEO of Founder of Imagine!
Here are all the details for the Richlife™ Fast Track 30 Day Coaching Program:
Session #1 – Group Coaching – Introduction To The RichLife™ Philosophy & Foundation:
Wise Stewardship and Definition of a RichLife

1 Hour Group Call – Tuesday, May 17, 2011 @ 7:00pm EST
Introduction to the RichLife™ Philosophy
Discover Your RichLife™ Portfolio
Defining a Firm Foundation
Discover Your Definition of a RichLife™
Session #2 – Group Coaching – Goal Setting For The RichLife™:
Mastering RichLife Goals and Your Money Map
1 Hour Group Call – Scheduled Tuesday, May 24, 2011 @ 7:00pm EST
Goal Setting For The Richlife™ Revealed
The S.M.A.R.T System For Goal Setting Done R.I.G.H.T.™
Session #3 – Group Coaching – Accountability, Action & Achievements For The RichLife™:
The one discipline that ensures a successful relationship with money and life.
1 Hour Group Call – Scheduled Tuesday, May 31, 2011 @ 7:00pm EST
Review Your Goals – Getting Ready For Your One-On-One Coaching Session
The Secrets Of Being Responsible, Accountable & Action-Oriented Revealed
The Power of Achievement
Note – Your goals are due in writing to your RichLife™ Coaching Advisor prior to your Bonus One-On-One Private Coaching Session. Available dates are April 20-30, 2011 after Session #3.
Bonus Session – Private One-On-One Coaching –Experience The Power Of 1-on-1 Coaching
One Hour Private Call with Your RichLife™ Coaching Advisor
Reserve your appointment in advance – available dates are May 17 through June 14, 2011
Discover the Benefits of One-On-One Coaching
Session #4 – Q & A Mastermind Group Coaching – RichLife™ Mastermind Open Forum:
1 Hour Group Mastermind Call – Scheduled Tuesday, June 7, 2011 @ 7:00pm EST
Live Q & A – Questions are emailed in advanced and answered by your RichLife™ Coaching Advisors and then discussed openly in a RichLife™ Mastermind Session
Mastermind Your Way To Success!
Session #5 – Group Coaching – Celebration of A RichLife™, Your Next Steps:
1 Hour Group Call – Scheduled Tuesday, June 14, 2011 @ 7:00pm EST
Celebration Of A Richlife™ – Your Victories & Wins
Close of Program … Next Steps Toward Your RichLife™
More input from our clients:
"Beau is a unique role model among financial planners because he combines an expert knowledge of the financial planning process, with his unique prudent philosophy and high ethical standards, plus a sound understanding of the markets."
Ed P. Morrow, CEO, International Association of Registered Financial Consultants (IARFC)
"In today's financial world, advisors are plentiful who claim to want to help people get back on track, but Beau Henderson is very unique in his RichLife Program by finding out what "back on track" —or a "RichLife"— means to the individual. It takes an advisor who is willing to go the extra mile and provide a service where at times the only compensation is the success of the client. Beau Henderson is truly a financial advisor who helps his clients change their financial world with solid core values of building prosperity based on honesty."
Deana Baum, President and CEO, The Baum Group, LLC
Experience a Taste of the RichLife™
One winner will receive a highly sought after spot in our RichLife

™ Fast Track 30 Day Coaching Program!
To enter, you simply need to answer our two contest questions:
Question #1: What is the biggest financial obstacle in your life right now?

Question #2: How would your life be different if you overcame that obstacle?
If your entry is our top choice of the entries received, you'll get a spot in our May 2011 Fast Track 30 Day Coaching Program (Value $497), starting May 16. It couldn't be simpler. So what do you need to do to enter? Just fill in your name and email address in the form below, click the 'Enter' button, and we'll send you a link to the page where you can leave your answers. That's all there is to it! You'll find the remainder of the instructions on the contest page.
Steps to Win:


Register below.
Confirm your registration with the email confirmation we'll send you.
Enter your answers on the page you'll be linked to in the confirmation!