RichLife Story – Grayson Smith – 12 Year Old RichLife Entrepreneur Is On A Mission
RichLife Story – Grayson Smith

12 Year Old RichLife Entrepreneur Is On A Mission

It's that time of the week again!! SATURDAY 🙂 … If your weekends are anything like mine, they are jammed packed with all sorts of thing to do – some of those things are alot fun to do … some not so much! The big thing I LOVE to do on Saturdays is host the RichLIfe Show. Here's your invitation for you to call in today and tell me what makes YOUR life RICH!!
We have had some really great financial questions come in over the past couple of weeks and was I was able to get some of them answered on last Saturday's show. And, we've got more to answer this week!
What big m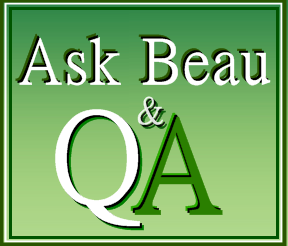 oney question has been on your mind? If you have a financial question that you would like me to answer for you, send it to me and I will be sure to get it answered live for you either this Saturday or on one of our future shows! Here's my question Beau!
I really want to thank everyone for all of the great feedback that the January Practicing Wise Stewardship series has received!! It has totally blown me away. Because of the response this series has gotten, we will be continuing with it tomorrow on the RichLife Show.
This week we are going to be wrapping up our "What Does God Have To Say About Money" series. We are talking about the "Stewardship of Responsibility" and why it's NOT their fault out there. If you're wondering what that means, be sure to tune into the show at 12:00 pm EST to get the answer! … You can Join us live at AM550 and FM102.9WDUN. Out of town friends stream live at www.wdun.com.
One of the things that I love about hosting the RichLife Show is that I get to meet and talk to some of the most amazing people. Last week, we were blessed by Grayson Smith's story. Grayson is just the most amazing young man – 12 years old and a successful entrepreneur living his RichLife already! He has a great story and an even better mission in life – assisting with raising funds for the Water For Life Program and he has almost reached his goal!
Grayson's heart is to help as many people as he can have access to clean drinking water. 1 Billion people in the world today do not have access to clean drinking water. 50% of those folks will develop serious diseases because of contaminated water and many will die. Did you know that 60% of infant deaths are directly related to water borne illnesses. It takes $4,800 to build a well that will give 1,000 people clean water for the rest of their lives.
Grayson has raised almost $7,000 so far.
If you missed Grayson's story on last week's show, you can download it to your favorite listening device right from my website.

RichLife Story – Grayson Smith Interview
If you would like to contribute to Grayson's cause, you can contact Joy Allgood at RelyLocalHall.com and ask for more information!
I was so impressed by Grayson's passion and determination to achieve his financial goal that I'm going to be keeping tabs on him. Expect to see him back on the show in the next few months reporting on his progress!
Elise Adams' story touched a lot of people. Several of our listeners wrote in and asked if she would be able to come back on the show again. Good news … I think that we are going to be blessed to have Elise on the show again in the next couple of weeks! As soon as we are able to firm up the date, we will let you know! Elise has some amazing updates to give us about promotion in her RichLife!
And here is some weekend inspiration I want to share with you from my good friend Steve D'Annuzio!
Life is Dynamic – Steve D'Annunzio
Life is dynamic. And for that reason, the bad news is never as bad as it seems.
Whatever may happen, whatever condition may arise, you can adjust to it and make the most of it. Not only can you survive in the face of changing conditions, you can indeed prosper.
When you look at new developments through the lens of your existing assumptions, they can often appear overwhelmingly negative and hopeless. Yet when you start working your way through the new conditions, brilliant opportunities begin to appear at nearly every turn.
Circumstances are constantly changing, and even the changes are constantly changing. As you continue to adapt, and as those around you also adapt, positive new possibilities emerge and take root.
It's difficult to know precisely what tomorrow will bring. Yet you can know with confidence that whatever tomorrow does offer, there will be a way for you to make the most of it. For the value and goodness of life never go away. They just continue to be presented to you in new and more fulfilling ways.
I have some REALLY awesome news to share with you! The RichLife Book is now available at Amazon.com. Here is a really special request from me to you – if you have read the book, I would really appreciate it if you could take a few minutes and write a review of the book at Amazon so that everyone can see how you have benefited from the book and what they can expect for themselves when they purchase it! I truly appreciate all of the RichLife friends and family who are helping us get the word out in such a big way!!
Wishing you a blessed weekend. Be sure to let me know if you dial into the show today at 12:00 pm EST. Let me know what gives meaning to YOUR life!!