RichLife 2011 Christmas iPad Giveaway!
Nothing can be more beneficial to the world we live in than for each one of us to share the story of what our RichLife really looks like for us!
Submit Your RichLife Video by December 24, 2011…
You Are Eligible To Win A Brand New iPad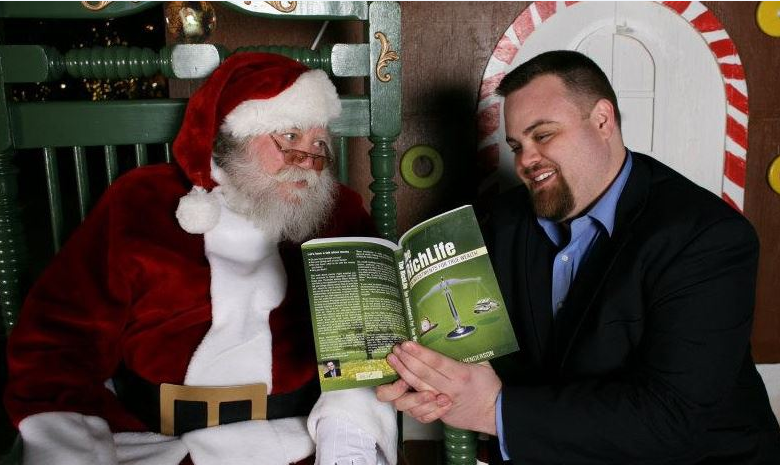 Santa and Beau were hard at work figuring out what the best RichLife Christmas gift would be!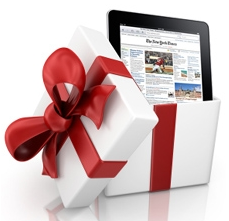 It is my absolute passion and mission to help
as many people in this world as possible to live THEIR RichLife!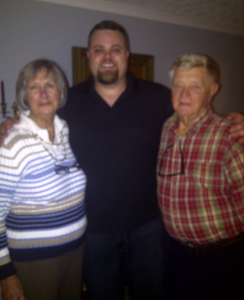 I am so grateful for my RichLife 🙂 … I got to spend all of Thanksgiving with my Grandparents "my Mom and Pop" …  they are such a big part of MY RichLife!! I was having such a good time that I almost forgot that I promised you a video. How amazing to be able to record a video at 4:30 am on my way to the Black Friday Sale at Brooks Brothers – that's a RichLife story all by itself!!

Here's the thing though … I can't do it all by myself! I need your help to get the word out about what living a RichLife is all about! YOU can help me get the word out to the world about the RichLife concepts that have helped YOU to live your RichLife! This is why YOUR story is so important to me and to rest of  the world! You sharing your story blesses you just as much as it blesses the person who hears it and picks up a lesson from it!

When other people hear from you how your life has changed, when they hear how incorporating the Ten RichLife Investments for True Wealth into your life has made a difference for you and your family, they can see the possibilities of a RichLife for themselves! And they will want to learn how to do the same for themselves and for their loved ones! It is all about seeing you sharing what a RichLife In Action really looks like!!

Because I am just so grateful to all of our newsletter readers, radio show listeners, blog readers, the many friends near and far that we have been able to touch and help, and for everyone who is out there sharing the RichLife message, I want to give someone an iPad as a Christmas Gift!! And the best way that I can think of to do that is to have a contest!

1. To enter the contest, fill out the form below with your name and best email address so that I can send you the rest of instructions you will need to have in order to get your video submitted to us 
2. To be eligible for the drawing, you have to send me your RichLife video – kind of like the one I just did up there – and it needs to be no more than three minutes long!

3. You have to tell me YOUR RichLife Story. It can be a funny story, an inspirational story or even a really hard story – one those stories that makes people laugh, cry or shake their heads in amazement!

4. The winner will be chosen at midnight (12:00 pm EST) Christmas Eve and their name will posted on my Facebook page and the announcement will be in everyone's mailbox Christmas morning!!

5. Best part of this contest is that everyone wins! Everyone who enters, regardless if their video is chosen or not, will receive an autographed copy of my best-selling book,  "The RichLife – Ten Investments For True Wealth" as my way of saying thank you for living Rich and sharing your story with the world!!