Like Me! Love Me! Recommend Me? … Introducing A New Way To Network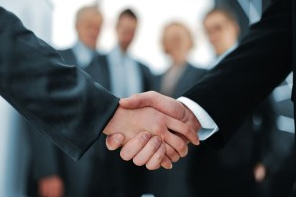 With the holidays fast approaching, chances are pretty good that we're all going to be spending time with other people, whether standing around at a party or sitting around Grandma's kitchen table. One of the most important investments you can make when planning for your RichLife is in your relationships, but we know that at times, this can be harder than it sounds.
That's why my end-of-year message to you is about one, simple way you can succeed with any relationship, be it business or personal.
2013 is fast approaching. If you've made serious resolutions before to step up your networking, grow your business and improve your service but never gotten anywhere, try again applying this one simple rule:
Always operate in the best interests of all involved.
This can be applied in office negotiations and those done over dinner. The choices you make that help others will always help you, but the choices that benefit only you while hurting others will follow you and inhibit your success long after the short-term benefits disappear. To be fair, following this one simple rule doesn't always come easy, and it isn't the only thing that matters.
Success in networking comes not just from the way you network, but why you network.
Put simply, successful networkers Network with Intention. We see a lot of people networking in a lot of ways and most aren't successful. Why is that? In January of 2013, RichLife Advisor Joshua Jarvis and I will be releasing our new book on Kindle, "Networking with Intention" to help you discover why the top 10 percent work not just to build their sales, but to build their relationships.
And best of all, this book will be my gift to you for a limited time in 2013.
It is my intention to help you achieve the wealthiest, healthiest, most fulfilled life possible. Let's raise a glass to those people in our lives who make our definition of a RichLife possible. Happy holidays to you and yours.
What's your definition of "networking with intention?" Have you ever seen it action? If you have a relationship story, whether from the office or a holiday gathering, I'd love to hear it. Share your story in the comments below and it could be featured during next month's "Networking With Intention" Kindle promotion. I look forward to connecting with you… on purpose!