Leadership and Freedom – The Law Of Addition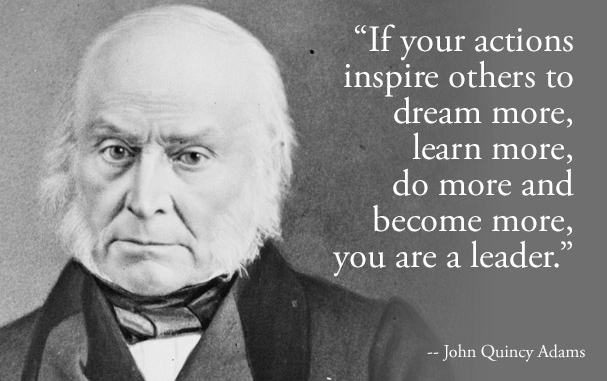 It's a long Independence Day Holiday weekend here in the United States!! And from all accounts, everyone is celebrating and taking some time off to be with their loved ones and friends! One of the reasons we are able to enjoy the incredible amounts of FREEDOM that we do in this country is because of the LEADERS who serve to forward and protect those freedoms for everyone living here.
Leaders come in all sorts of guises …. the brave men and women who lay their lives on the line each and every day so that we … you … I … all of us … can enjoy those freedoms! … our country's leadership … the leaders in our local communities … the moms and dads who lead their families …
All of these people have one thing in common – they do their best each day to be a blessing and serve others.
They often work quietly and diligently behind the scenes without much glory or fanfare. These people aren't driven by that. They are driven by an inward vision and passion to something bigger than themselves. They build things now for the good of all others later.
Few people understand the sacrifices these leaders make of their personal and family time to help others. They have the same demands on their lives that everyone else has and yet, they choose to give of themselves, to grow themselves to better advance the well-being of others.
People like this are the gold of this life. They are always looking for ways to be a blessing to others … to help make everyone's life better.
It's no coincidence that today on the RichLife Show, we will be talking about Master Coach John Maxwell's 5th Irrefutable Law of Leadership – The Law of Addition.
It's one of our core values at RichLife Advisors and a critical part of the RichLife Mission …
Leaders add value by serving others. Leadership is about advancing others … not about advancing yourself. The BIG question to ask is … Are you making things better for the people who follow you? Leaders who add value to others do so INTENTIONALLY!!
Master Coach John Maxwell teaches that there are 4 guidelines for adding value …
Leaders add value to others when they truly value others. Good leaders believe in their people before their people believe in them, and serve others before they are served.
Leaders add value to others when they make themselves more valuable to others. Adding value to others depends on having something of value to add, such as skills, wisdom, opportunities, and insight.
Third, leaders add value to others when they know and relate to what others value. Good leaders listen, learn, and then lead.
Fourth, they add value to others when they do things that God values. God desires that we treat people with respect and to reach out to them and serve them. That standard influences everything a good leader does!
To apply the Law of Addition, there are 3 steps that need to be taken …
Have the attitude of a servant when it comes to leadership. Make it a practice to perform small acts of service for others without seeking credit or recognition for them.
Make a list of the most important people in your life and then write what each of them vlues most. Then rate yourself on a scale of 1 t0 10 on how well you relate to that person's values.
Make adding value part of your way of life. Begin with those closest to you. then do the same with all of the people you lead.
Anyone can be a leader if they choose to develop leaderships skills … however not everyone will make that choice.
Being a leader takes strength and courage.  It takes accepting yourself and those you lead for the unique contributions each individual can make to society, and it involves having the belief that there IS a difference being made by serving other people.
We all have unique strengths, talents, and abilities.  Few of us are aware of just how much personal power we have to make the world a better place. Being a leader involves  taking risks, and inspiring others to dream more, learn more, do more and become more themselves in order to impact the world in a big way.
Today, I am encouraging you to choose to be a LEADER … to choose to be a blessing to others every day. Find small ways that you can serve others … ways that will make a BIG difference for them in THEIR lives. Like most other things in life … becoming a powerful leader is a choice and a process. One small baby step forward each day will help you grow as a leader and the difference you make for other people while you grow will be huge.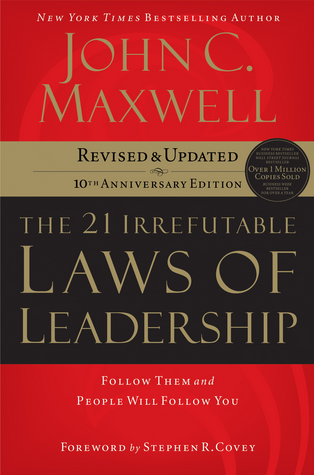 I would also recommend that you pick up a copy of John Maxwell's book, The 21 Irrefutable Laws of  Leadership. These teaching are so fundamental and powerful that we are covering one law each Saturday on the RichLife Show! In my role as a servant leader, financial advisor and success coach,  I use these teachings as my foundation to help people transform their thinking and results around all things having to do with money and living rich so they can experience greater personal, professional, and economic confidence now and in the future. You find the book on Amazon.com or at your favorite bookstore!!
We would love to hear from you! Who are the great leaders in YOUR life? How are you choosing to be a blessing to others? Feel free to comment on this article below! If you have questions about how to become an effective leader, I'd like to help. Visit AskBeau.com and send in your question. I look forward to hearing from you!