Here's a "Thank YOU" for joining us over at our new email service!

We respect and value the faith and trust you put in us to serve you well on your RichLife journey!

Just click on the image below to download a complimentary sneak peek of the
… "Introduction and First Chapter" of Beau's best-selling book …
It is our GIFT to YOU!!

The RichLife – 10 Investments For True Wealth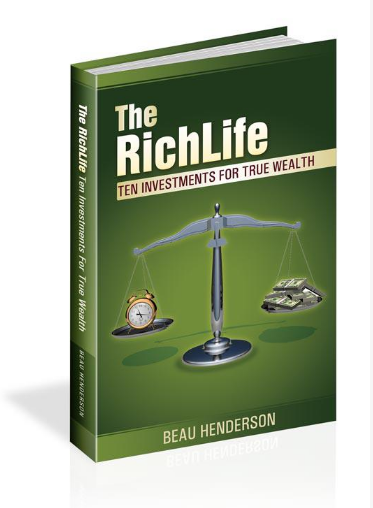 And as another bonus, please read my best selling report "7 ½ Lies That Keep You From Being Rich"
my gift to you as a first step to building the right foundation to be in control of your relationship with money.